Opportunity in Crisis
SimonSays #4 - Though the Coronavirus crisis is unquestionably tragic, as far as startup creation goes it's pretty valuable.
Hi,
Welcome to SimonSays #4! If you'd like to sign up, you can do so below. Or just read on…
Until next week,
Stay safe!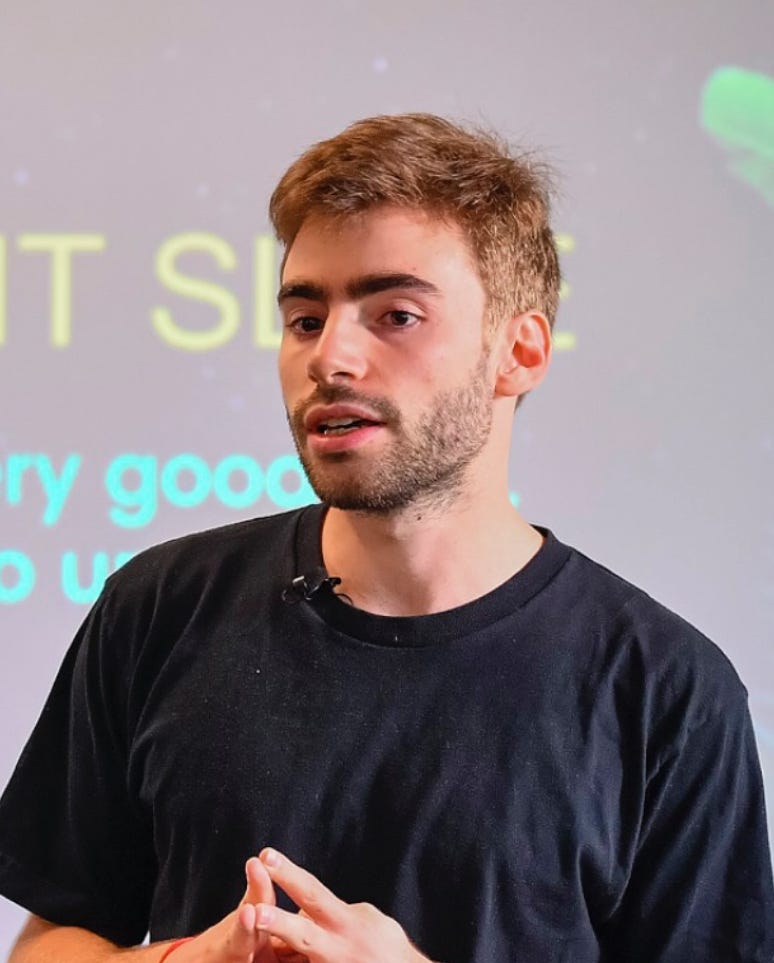 7 Questions To…
Ever since I started the newsletter, I've wanted to interview fascinating people I was lucky to meet. I currently have a list with half a dozen names (teachers, former bosses, etc) I'm hoping to interview in the near future. I must admit my brother wasn't one of them… Yet, he's a very smart guy, who works for a very cool company.
Hope you enjoy this lockdown edition of 7 Questions To… 🙂
Mathias Pastor, Director @The Family
What's The Family?
The Family is a long term minority & strategic shareholder for lots of different ambitious European businesses. So our core focus is on helping startups & founders to grow. And usually we're the first people to trust founders - often before their friends or moms take them seriously.
What do you work on?
So my job is mostly to pick some of the companies we partner with. I pick 20 to 50 new companies a year with which to work. I don't really have much of a sector focus. Usually, given how early we start that doesn't really matter. After I pick them, it's working with them day in, day out. So I don't spend a hundred percent of my time with 100% of the companies, that's not possible. But the idea is to be there and available when they have specific issues at "inflexion points" in their lives as founders.
So you only work with European companies?
Our focus is on mostly European companies. There's a variety of reasons for that. First is that I think culturally we have a bias. I mean to be honest, we probably even have a French bias, when you look at the portfolio. It doesn't mean that we only work with French companies, but it just so happens that we have mostly French companies.
That being said, a lot of the companies that we work with end up having global exposure. Usually the markets that they're addressing aren't just French markets. So very quickly, they'll move on to the U.S. or other European countries. Sometimes those activities become a lot bigger than the European activities and they de facto become American companies.
What's lacking for Europe to become the Silicon Valley?
There are a couple of things that are lacking.
First is that speaking about European markets versus Silicon Valley just doesn't really help. If you think of the European market, there might be a chance. If you're thinking of individual European markets like the French market, the German market or the Italian market, the markets just end up being too small. If you take California, it would be the fourth biggest economy in the world. New York would be 11th biggest economy in the world. If you're comparing those cities or regions to the cities and regions in which our startups are being bread, there's not much that you can compete with, the markets are just too small. And if you're a young company and you're looking to find your first couple of clients, usually you won't have the density of companies that can serve as your first potential clients. So that's the first big difference between Europe and the US.
There's a variety of reasons why as a French company, it's quite hard to go and target German companies or Italian companies or Czech companies. Some of it have to do with regulation, even though we have a single market, regulation still isn't the same everywhere. Language is another barrier.
The third one, which is actually the biggest difference, is mindset. I think the biggest thing that's lacking for any individual European hub is role models and examples. So if you're a company based in New York, you probably have half a dozen to twelve companies to look up to. If you're based in the Valley, you have dozens and dozens. If you're in Europe for any given city, bar London, you really have three to five companies that are really big global successes. The problem is that if you don't have anyone to look up to you, it's quite hard to want to do it yourself.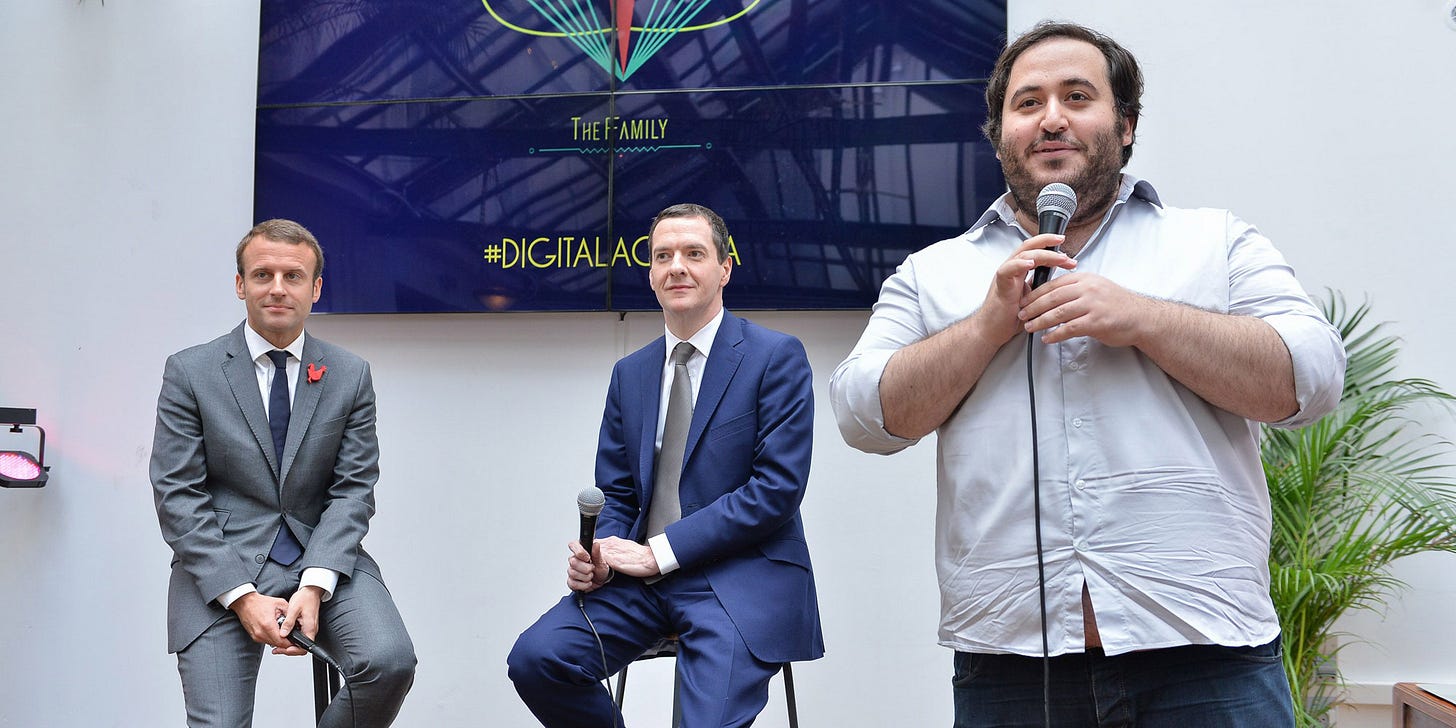 Talking about successes, VCs or investors always highlight the top startups they've invested in. Do you guys have household-famous successes that you've invested in early and/or that you've helped become global brands?
Yes. I mean, we don't have anything on the scale of Uber or Facebook yet. Those companies are worth, respectively, tens of billions and hundreds of billions. In our case, the biggest companies in our portfolio aren't necessarily household names. So the biggest consumer company is a company called Heetch. And then the biggest companies full stop are companies called Algolia and Payfit. They both provide enterprise solutions. Algolia provides enterprise search solutions, essentially a way for mobile applications, websites to have better search solutions and Payfit provides a full roster of H.R. solutions for SMBs. And those are the biggest companies as far as market cap is concerned.
Being an entrepreneur is about finding opportunities and solving problems. The world is facing an unprecedented one at the moment with the Coronavirus. Could you elaborate on the challenges and opportunities that this might represent for The Family, for the investor that you are or any entrepreneur out there.
I'll start with The Family and then talk about other stuff. I mean, our model is finding good, ambitious people and making them better and more ambitious for a long time. We had a bull market for 10 years, so there were a lot of interesting, non entrepreneurial things that people could do. Unemployment was at a record low. If you were a young, ambitious person, the opportunity cost of entrepreneurship was actually pretty high. You could jump into a whole lot of exciting careers instead. Right now, what's happening is that we're likely going to end up with a pretty high level of unemployment. Though that's tragic, as far as startup creation goes that's pretty valuable because it means a lot of people are going to see much more competition for given jobs, and therefore might be more interested in starting their own companies.
The other thing which is going to be interesting for us is that we're just coming out of two months of lockdown and nobody wants to go back to the city. So everybody who's in the city is not very excited about what the prospects are for coming out of lockdown. On the other hand, everybody who fled the city isn't super excited to go back. That's likely going to be the case for at least a couple months. It's quite hard to believe that we're going to lead these new lives for a couple months and that everything's going to go back to normal. So the big question is, if we spend all that time not living like we used to, where do all our entertainment dollars go? Where do all our well-being dollars go? And I think there's gonna be a big reallocation of people's personal budgets and companies' corporate budgets, towards new things. I know a lot of companies are talking about downsizing their offices. What are they going to do with that extra cash? Are they going invest in more employee retention stuff, employee welfare stuff?
More people are saying that if they don't have to go to the office every day, maybe instead of living in a two bedroom in the city, I'm going to buy a house with a garden, a couple hundred miles away and just take the train once in once a week to get there. What does that mean for the future of retail? So there's not only a big supply of people that's going to come into the entrepreneurship market, there's also a huge amount of new behaviors that are going to emerge. I don't think it will be as radical as a lot of people say it is. I don't think that offices are dead, and that physical retailers are dead or whatever. But I do think that a lot of new things are going to change, or at least that some of the changes that were bound to happen are going to accelerate. So far as we're concerned, that's a great opportunity because our constraint has always been finding good and talented people looking to build businesses and the market being ready for those. So we seem to be getting the conjunction of both of those things… That's good!
On the other hand, the thing that is going to be a bit tougher is that I think that local monopolies are dead. So it used to be the case that you could build local expertise and that if you were a strong enough brand locally, you could capture quite a bit of the talent. So, you know, I think in France, we were probably one of those brands. If you're in Germany, maybe Rocket Internet was one of those brands. If you're in the US, YC [YCombinator] was one of those brands. Arguably, YC increasingly became the brand for that, for people anywhere around the world. The question is: now that a lot of work is done remotely, who comes out a winner from from all these things? That's one of the things that are going to be the most interesting.
On one end, it's going to be a lot less attractive to go YC, because a lot of the network density that you used to have by spending, you know, eight to twelve weeks there disappears. On the other, it's now a lot less costly to go to YC. So even if you're a company that's fully based in France, Italy or Germany, you don't need to move across the world to do the program.
So I think there's gonna be a big reshuffling in our market. It's gonna be really interesting with some of the traditional players taking hits, other being hits. In terms of opportunities, I think I touched upon that when I was talking about why I was excited about what was coming up. I think one of the biggest things is that we're going to realize that we still don't have enough protection for individuals and we're going to come out of this crisis seeing that too many people's livelihoods are exposed to some severe events. If you're in the US, it could be your healthcare being tied to your employment. So I think a lot of things are going to change on that front, which could make it even less risky to start a business. So that's positive. In terms of opportunities, I think many sectors are going to be impacted. There's going to be a lot if interesting things happening in consumer retail among others.
I also think it's it's pretty depressing that Zoom is the best solution that we have for social interaction. There has to be something funner. Houseparty is one solution, others will come up. We're also going to find new ways of creating premium content remotely.
The other obvious thing is everything that's to do with remote work, a lot of the companies just aren't equipped. I think a lot of the existing tools will go deeper. As we move companies with thousands of employees to full or even partial remote work, we're going to see loads of things crack everywhere.
We like to focus on personal journeys in this newsletter. What book or story has or has had a significant impact on your journey?
I don't think I've gone far enough to talk about a journey yet. Not entirely sure what book I'd point to if I had to pick one.
As you know, because I told you to read it recently, I liked Steppenwolf, by Herman Hesse, a lot. So this is a bit later (in terms of epoch) than the books I usually read. But whether it's him or Hemingway or Fitzgerald, I feel like they went through something somewhat similar to us.
I mean, obviously they went through things that were way worse with the wars, but you still feel some degree of the restlessness that we feel as a generation. I quite like those books. I don't like them because they give an answer, but at least they make you feel a bit less crazy.
---
Sign up here to get notified about my future posts !
---
What Caught My Attention This Week
In his opinion piece for Bloomberg, Cass Sunstein explains Why Presidential Lies Are Even Worse Than They Seem. In this article 18th and 19th century political theory meets contemporary politics.
The Economist finds that Covid-19 has given most world leaders a temporary rise in popularity. Thus illustrating the "rally-around-the flag" effect we discussed in SimonSays #2. The article also identifies a correlation between effective responses and surges in popularity.
Wired asks How Much is a Human Life Actually Worth? As a society we have historically been willing to incur costs to save lives and improve public welfare. As the US economy reopens amid a deadly pandemic, Wired weighs the risks and does the math.
Politico's Coronavirus: France's 'Strange Defeat'. The article discusses why criticisms of Macron's response to the crisis are particularly severe in France.
Compounding the problem for Macron is the fact that he doesn't have the kind of unquestioning tribal, partisan support that others, like Donald Trump or Boris Johnson enjoy: no one to say he is 'our man, right or wrong.'
---
Nothing is more precious to us than relationships. Yet, we spend too little time learning about, analysing or attempting to improve them. In this podcast, Dr. Sue Johnson walks you through the life cycle of human relationships.
---
What I'm Reading
The Giving Tree by Shel Silverstein. It's undoubtedly the book I've read the most throughout my childhood. Today marks the 21st anniversary of Silverstein's death, and there's no better homage than to read or re-read one his most iconic books.
Despite selling 10 million copies, the book is quite controversial. In this New York Times article, two journalists debate "whether the book is a tender story of unconditional love, or a disturbing tale of monstrous selfishness."
Personally, I've always remembered the book as a lesson of generosity and altruism. More so, I particularly like Elisa Strauss' analysis of the book, as an introduction to "the capacity for beauty and danger in the act of giving",
The book is available here. Trust me, it's your best 5 minutes read this week.
---
Something to Think About
"We are like children who have been abandoned and we are as experienced as old men, we are coarse, unhappy and superficial - I think we are lost." Erich Maria Remarque, All Quiet on the Western Front
---
Feedback is greatly appreciated! Please reach out on Twitter @the_simonpastor !