Post-Covid Social Status: Unclear
SimonSays #6 - How will Coronavirus and lockdown affect our post-crisis social interactions ?
Hi,
Welcome to SimonSays #6! If you'd like to sign up, you can do so here. Or just read on…
Until next week,
Stay safe!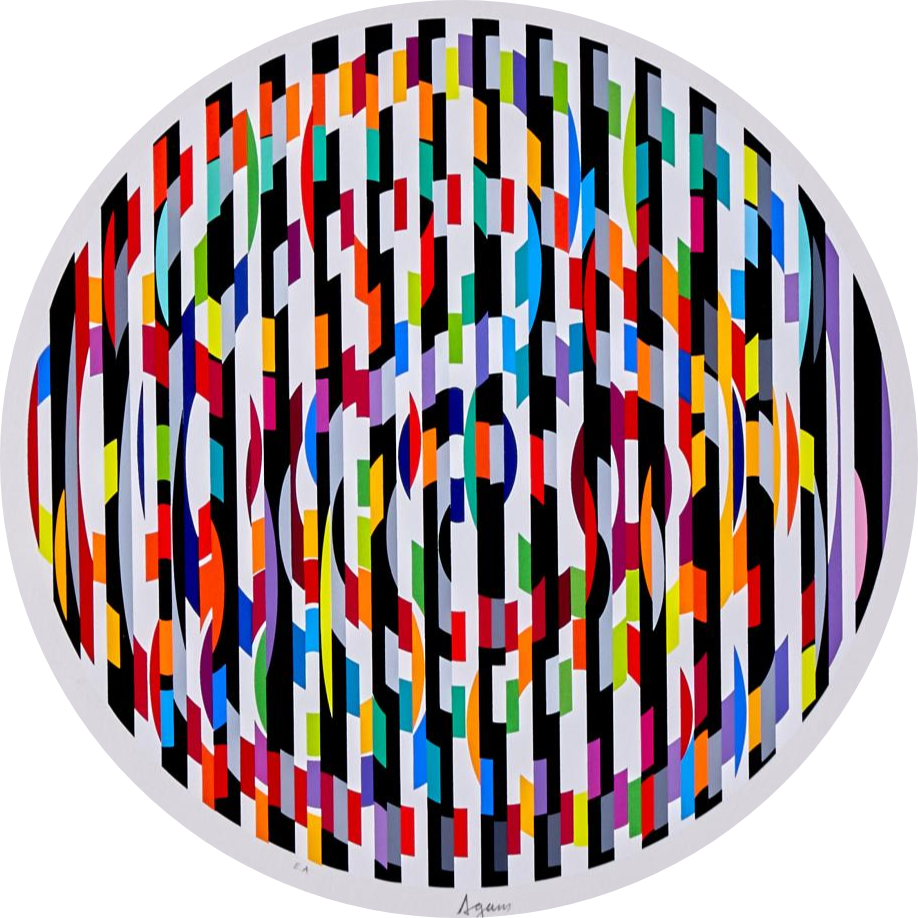 Blaise Pascal famously stated that "All of humanity's problems stem from man's inability to sit quietly in a room alone." So what happens when two-thirds of the world are kept in their apartment for weeks/months?
Internet gives us some answers: People socialise on Zoom and HouseParty, have Tinder or Bumble virtual dates, spend more time watching porn and playing video games. Working at home has become the new norm for many, disrupting work routines as employees spend hours in Zoom (them again) meetings every week, work less during peak hours and more during lunch or late at night.
But the real question is how will quarantine affect people's social interactions once the crisis is over? Hard question to answer. Here are some thoughts on how Coronavirus and lockdown could affect our post-crisis social interactions.
Community makes a come-back
The Black Death had opposite effects on communities. Initially, "it tore societies to their very core". Indeed, the high mortality and contagion of the plague led to chaos: parents abandoned their children and friends their friends, doctors refused to heal the contaminated and priests declined to administer them the final prayers. Yet, in the last stage of the epidemic, people began realising "that flight and abandonment were counter-productive; for self and community preservation, charity and sacrifice proved more efficacious." 
Similarly, the coronavirus crisis could have paradoxical effect on communities. Classic communities: religious gatherings, sporting events, have seen their interactions stopped. While these past weeks have also seen the rise of local and neighbourhood interactions. Local newspapers are seeing their online traffic surge as people want to know how the virus is affecting their city. Balcony interactions, providing help for groceries and numerous other examples of neighbourhood solidarity have significantly risen, suggesting as David Brooks writes that "We had to be set apart in order to feel together." 
Summer of Love
? 
When discussing summer plans with a friend, I remember him telling me that he wanted to stay in Paris for a while, to experience what he thought would be a 'Summer of Love'. He was referring to a type of post-war/crises collective euphoria, where having endured traumatic experiences and having seen their liberties constrained, people are craving for social interactions, partying non-stop and compensating for their sexual abstinence. Sounds cool.
Two periods come to mind when thinking about this. First, les Années Folles, a period in the 1920s which had such components: artistic and cultural creativity and sexual liberty. Read a Hemingway, Fitzgerald or any of the Lost Generation writer's novels and you'll feel it insistently. 
The second is the 1967 Summer of Love. Very different in that it wasn't a response to a war, or crisis, but rather a collective cultural response to multiple events: anti-war sentiment, the rise of anti-conformism, the emergence of psychedelic drugs and music. If you're interested in that event, check out this Suddenly that Summer Vanity Fair article. I don't want to disappoint, but I think my friend's vision was quite utopian. A virus isn't a war, it doesn't end in a day. So while I believe some of this spirit could emerge, the ongoing threat and the imposed restrictions will undoubtedly limit its expression.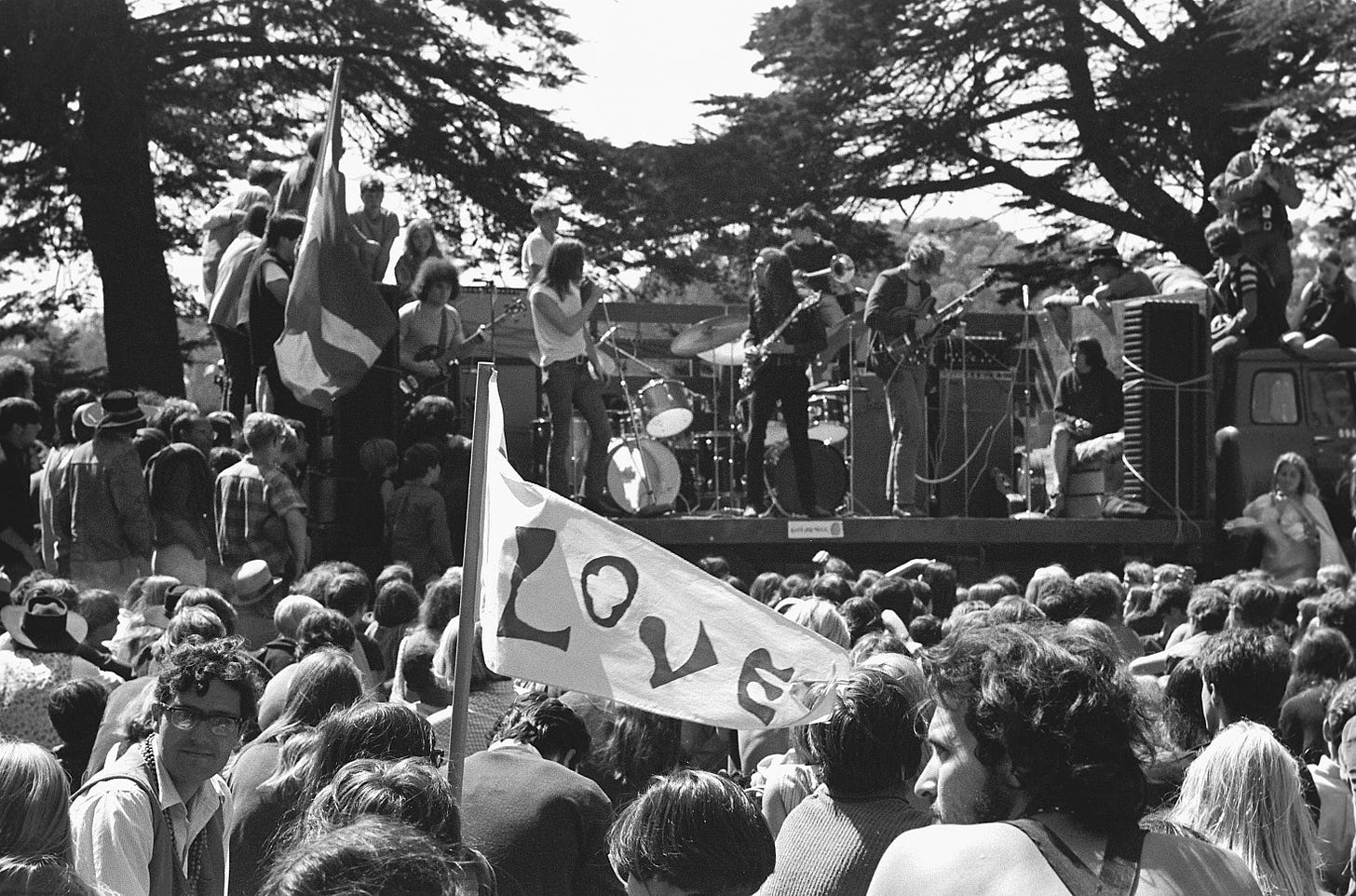 While this virus might not bring collective euphoria just yet, its most powerful positive effect could be that it might have aroused the need for social interactions in usually evasive, distant, borderline misanthropic people. Many people could have started to regret staying in on most nights rather than going out, of not saying yes to that coffee date etc…
Social Cogito
A Sciences Po Study found that half of the French population viewed the lockdown as "a moment of reflection" and a quarter as a "way to spend time with friends, family and children."
I strongly believe this crisis could lead to an unconscious reflexion by many, with regards to their social circles. Who matters, who doesn't and who sits where? Who do we value in our lives? Who do we need? This is a continuous reflexion throughout our lives, from our natural attachment to our parents and siblings very young, to our first friends, to our first love, etc… It can be a conscious reflexion, who do I invite to my birthday party? But it's generally more of an unconscious one, when you're missing people and you feel the need to talk to them, be with them, etc. Both loneliness and crisis provide the most appropriate environment to reflect on that.
Here's a short exercise. If you could only choose 5 people in your lives, who would they be? It's a tough question of course and choosing is hard. So think about it for a minute… Chances are, your list includes parents, siblings, another family member, a loved one or a couple friends? Nothing surprising, right? What is interesting is probably not the result, but the first people that come to mind. Even more interesting is the difference, if any, between the people you end up choosing and the first people that came to mind. What does it mean about your relation to them? You didn't think about them at first, yet felt obligated/pressured to add them? Or vice versa? So was it your choice, or could other factors have affected that choice? What would people think, if I didn't include both my parents? Only one of my siblings? One of my close friends but not the other?
By constraining individuals to isolation for such a long time, the crisis allows a reflexion, whether conscious or unconscious, about our social circles. Moreover, it provides a kind-of social pressure-free environment, where by having less forced social interactions, you can reflect on which ones you value the most. 
Loneliness
Before the crisis, loneliness was already a major issue. In the US and the UK, 22-23% of individuals report always or often feeling lonely, lacking companionship, or feeling left out or isolated. The issue is particularly prevalent among millennials, where it is often described they are facing a "loneliness epidemic". According to a report on the Wellness of Women, millennial women are more afraid of loneliness than a cancer diagnosis.
By constraining individuals to isolation, coronavirus and the resulting lockdown will undoubtedly have a negative impact on loneliness. While being alone does not equate with feeling lonely, the two are strongly correlated. According to sociologist Dacher Keltner, data suggests that people deprived of social interactions for even just a few weeks are 30-40% more likely to suffer from depression and suicidal ideation. If you want to learn more about how coronavirus and isolation could impact loneliness, I recommend this Red Cross Article.
Less social interactions also means less physical interactions. Keltner also worries about how less touching could affect society:
"If you look at it from an evolutionary perspective, for millions of years we had tactile contact like hugs," says Keltner. "Every relationship has been built and held together by complicated nonverbal language, beginning with parent and child. It's part of our social fabric. I worry about what happens when as a society we lose those modes of communication for a time."
You can't talk about loneliness and social interactions, without mentioning how the crisis will impact dating… We'll dive more into that in another issue. In the meantime, check out the two best articles I've read on the topic, the New York Times' How Coronavirus Is Changing the Dating Game for the Better; and Time Magazine's The Coronavirus Is Changing How We Date. Experts Think the Shifts May Be Permanent.
A step into the unknown
More than 22 Million Americans have filed for partial unemployment. GDP estimations are reevaluated for the worse every week. China's GDP decreased by 6.8% in January-March compared to the same period last year, the first such decline since 1992, when the country started measuring quarterly gross product in the country… This isn't a health crisis anymore, its become a global economic recession. Global economic crises have severe multiple consequences on social interactions whether direct: unemployment, austerity measures, or indirect: tax reforms, inflation or deflation, increase in inequality…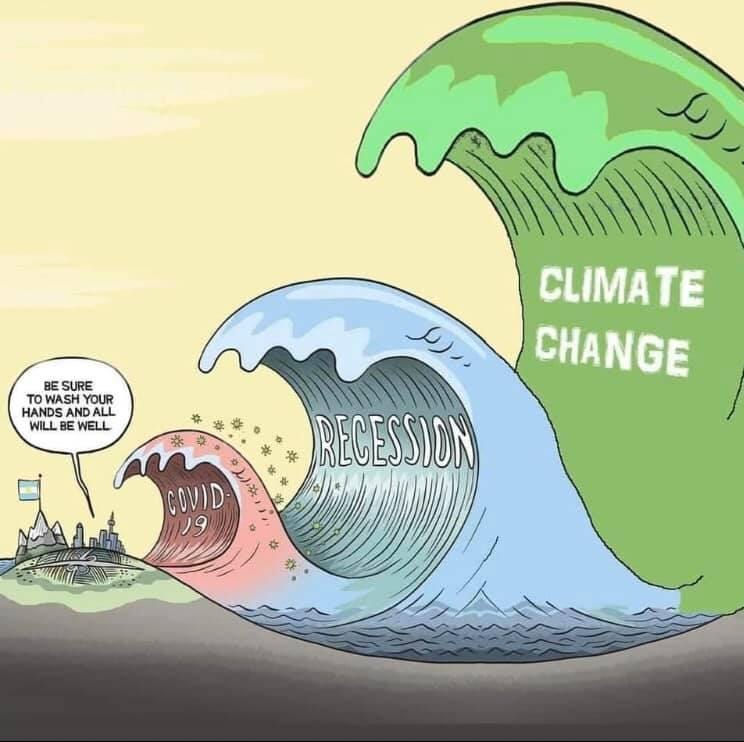 We'll re-adapt and forget?
The crisis could also not change anything, or not much. Humans tend to live on, re-adapt and forget. The Spanish Influenza offers some evidence of that. It was referred to as "America's forgotten pandemic". As Kim writes "The solitary aspect of the epidemic also affected the way that it was memorialized. As the disease stopped its spread, the public's attention quickly shifted to the end of World War I".
I believe the crisis could have both consequences of turning us into less-tolerant individuals, spending less time in environments we don't like, while at the same time making us more social individuals, more prone to saying 'Yes', to going out, to trying new things and meeting new people.  
As psychologist Ari Kuglanski concludes:
We may approve of some of the changes – toward stronger communal bonds and humanitarian values – and disapprove of others – closed-mindedness, black-and-white thinking. Whether we like it or not, the immense crisis we are facing brings out the best in us, but also the worst in us.
Only time will tell, until then, stay safe 🙂
---
---
What Caught my Attention this Week
Politico's American nationalists' European Vacation. American groups have targeted European elections to try out online misinformation tactics ahead of the 2020 US presidential election.
During Ebola, the CDC appeared at the forefront of the crisis. These past months, the public health agency "has been absent with leave during the spread of covid-19". The Economist investigates How the world's premier public-health agency was handcuffed.
Shaming has always been a human feat, whether we like it or not. Vice asks Never Mind Whether Shaming Is Good or Bad; Does It Work?
CNN's Everyone you know uses Zoom. That wasn't the plan. When Boris Johnson tweeted a screenshot of his Digital Cabinet meeting, anyone could see the names of the participants as well as the meeting ID. That was an "aha moment" or wake-up call for Zoom employees as until then the product had been mainly enterprise-focused, thus they had never considered that an employee could share a screenshot of his board meeting.
---
In this episode, 99% Invisible discuss the history of tombs of unknown soldiers, how they evolved since WWI, before concluding:"thanks to improved forensics, there will likely never be an unknown from Iraq or Afghanistan or any future war."
Here's a short excerpt of what you can expect:
When Britain dedicated the Tomb of the Unknown Warrior in Westminster Abbey in 1920, it garnered a lot of attention. The dedication alone attracted so many mourners, the line for viewing lasted ten days! Britain's unknown warrior wasn't the only one. France, Romania, Italy — everybody at the same time jumped on this idea. Over fifty countries would end up building similar memorials. In part, because the formula was so easy to follow — all that was needed was the body of a single unknown soldier.
---
What I'm Reading
The Unbearable Lightness of Being by Milan Kundera. Numerous times I found myself closing the book and thinking, analysing or attempting to understand the power and profoundness of what the narrator had so naturally or unknowingly stated. This book started my Kunderamania, as I subsequently read 3 or 4 of the author's books. A lot of people I've met have told me they've had a Kundera phase at some point in their lives, I think everyone should. What are you waiting for? 
If you're still unconvinced, here's my friend George's review on Goodreads:
Kundera is a genius. He creates a true philosophical novel where the most complex and puzzling questions of humanity are embedded into the unassuming narrative. He bridges the divide between East and West, freedom and unfreedom, man and woman, philosophy and society.
And one of my favorite quotes of the book:
"There is no means of testing which decision is better, because there is no basis for comparison. We live everything as it comes, without warning, like an actor going on cold. And what can life be worth if the first rehearsal for life is life itself? That is why life is always like a sketch. No, "sketch" is not quite a word, because a sketch is an outline of something, the groundwork for a picture, whereas the sketch that is our life is a sketch for nothing, an outline with no picture."
---
Something to Think About
"The microscope showed us there is more to a drop of pond water than we think we see. The telescope showed us there is more to the night sky than we think we see. New digital data now shows us there is more to human society than we think we see."
Seth Stephens-Davidowitz, Everybody Lies: Big Data, New Data, and What the Internet Can Tell Us About Who We Really Are
---
This week's topic was suggested by a friend, Eleonore, which I'd like to thank 🙂
If like her you have any suggestions or feedback feel free to leave a comment below or contact me on Twitter @the_simonpastor